Hello and Welcome to 'Use Your NLP'!
I'm delighted that you have decided to join this community of NLP enthusiasts, Practitioners, Master Practitioners and Trainers dedicated to developing mastery of the NLP patterns – one technique at a time.  It's your opportunity to delve into each technique, work with it, experiment with it and discover how you can use it to create results for you.  This is how you will develop the mastery of NLP you always promised yourself.
Each module features a different NLP technique.  It includes all the details on how to use the technique, the keys to making it work plus a video or audio demonstration of me using the technique.  In addition to working through the module on-line, you can download a PDF version of the module (no videos, obviously!) and there is a reference copy of the technique on a single page for you download and print if you like hard copies to work from.  These documents are available via the 'Materials' tab on the home page of each module.
Each module also has a set of self-study questions and if you complete these you will be able to download a CPD Certificate from Brilliant Minds.
The final module is a personal coaching session with me via zoom.  It's your opportunity to ask questions, give me feedback on the programme and work on a personal outcome.  I'm looking forward to talking with you and hearing about your experience with this programme.
Please get in touch if you have any questions.  My email address is at the bottom of this page.
Enjoy the programme!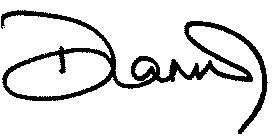 Dianne Lowther
NLP Master Trainer
dianne@brilliantminds.co.uk